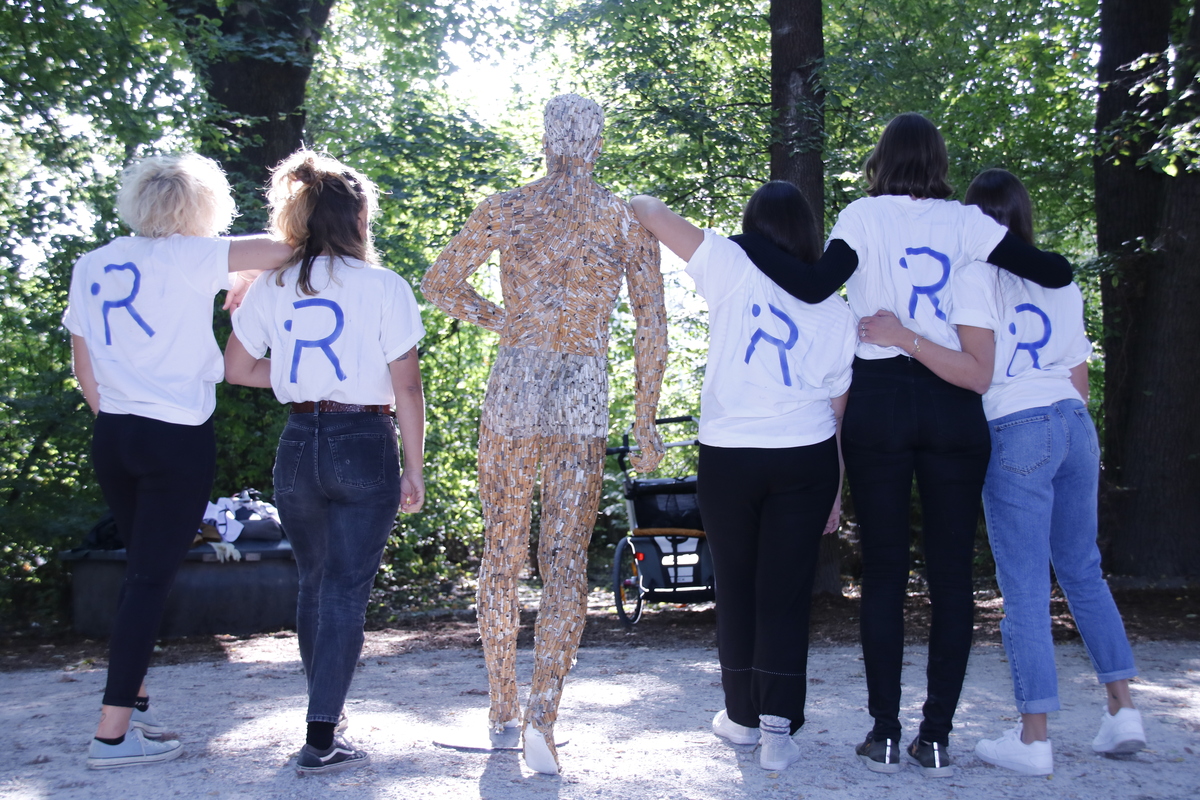 Support our latest campaign: Plastic Mountains
- an activists journey from Munich to Venice in plastic costumes,to highlight the multiple dimensions of the plastic crisis
What We Do
Unboxing Activism
By providing blueprints of existing environmental campaigns, we make activism accessible to anyone! Scan our blueprints to look behind the scenes and start building your campaign!
Environmental Campaigning
Impact Revolution campaigns use creative, unconventional and participatory means to raise awareness and create systemic change - check them out!
Our Values and Principles
We call for active action and engagement in the climate and environmental context and behave as an inclusive network in which everyone can get involved.
We use joy, humor and creativity and combine climate protection with universal forms of communication such as art, music and outdoor adventures.
We act peacefully, non-violently, positively and within the law. We distance ourselves from racism, sexism, violence, aggression, as well as any other type of discrimination.
We direct our actions and communications in a positive, future- and solution-oriented manner. Our top priority is to achieve a rapid, actionable protection of our planet by business, political, social and media actors.
We refer to scientific consensus (peer reviewed articles), acknowledge sources and citations, and respect copyright law.
We operate in a decentralized and self-organized way. Each member and subgroup can act independently as long as the action is compliant with our principles and serves the achievement of our demands.
We handle our structures, action planning and financial resources transparently. We try to measure and evaluate our impact and communicate this externally. We have an open feedback culture and respond to criticism in a de-escalatory and reflective manner.
We pay attention to our own needs and those of our fellow human beings. We value each other, behave respectfully, and allow everyone access to our activism.
All who respect our principles and values can take action on behalf of Impact Revolution. See Join for further information.
Our Latest Activities
Our Podcast
Impact Revolution is your podcast for sustainability and social impact: You want to know how to save the world and have a better footprint? Learn from sustainability experts, social entrepreneurs, activists, bloggers and eco-heroes, and start creating your own impact revolution step by step!
In the Media
Impact Revolution in press, podcasts, TV and co: read and watch what the media world is telling about us!
Plastic Mountains Press
General Press
TV, Video & Radio
Blogs & Online